Research Fellowship Awards
Since 2016, FWGBD has provided research awards through the Promoting XXcellence in Women's Health: Optimal Management of Women and Girls with Blood Disorders and Bleeding Disorders research fellowship program. The objectives of the awards are to:
Foster and sustain interest/knowledge of the next generation of healthcare providers working in blood or bleeding disorders affecting women/girls.
Foster collaboration between two core disciplines for WGBD - the OB/GYN (or Women's Reproductive Health specialist) and the Hematologist.
Support the opportunity for junior faculty or fellows to conduct research in these important areas.
The selection criteria include the following elements.
True Collaboration. FWGBD supports researchers who are able to demonstrate an active, working collaboration with a peer in the related discipline - OB/GYN (or a Women's Reproductive Health specialist) for the Hematology applicant and Hematology for the OB/GYN (Women's Reproductive Health specialist) applicant. These collaborations help us reach a shared vision of ensuring that women and girls with blood disorders receive a proper diagnosis, treatment, and management across their lifespans.
Demonstrated Significance. FWGBD supports researchers who are able to demonstrate that their project will have a significant and positive impact on the lives of women and girls with blood disorders.
Support and Sustainability. FWGBD supports researchers who are working with research mentors who are senior faculty at the applicant's home institution for the duration of the award to ensure the research is accomplished.
2020 Award Winners and Research Projects
The 2020 Fellowship Selection Committee included Margaret Ragni, MD, MPH (Hematology), D. Ware Branch, MD, (OB/GYN), and James Bussell, MD (Hematology).
About the 2020 Awardees and Their Projects
Special Award Focus Area: Bleeding Disorders Affecting Women and Girls ($35,000) - This Award was made possible through a medical education grant from Takeda (formerly Shire).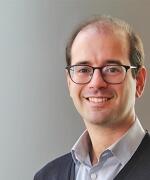 Joseph H. Oved, MD
Instructor, Division of Hematology at Children's Hospital of Pennsylvania (CHOP), Bala Cynwyd, PA
Mentor: Dr. Michele P. Lambert
Project Title: Defining the dysbiosis of the gut microbiome in pediatric patients with newly diagnosed ITP
Project Description: The aims of this study are to examine the downstream effects of this gut microbiome dysbiosis and in particular the shifts in the metabolomic signatures and immunoglobulin-pathogen coating that results from these microbe alterations. The data from these studies will inform a predictive modeling algorithm to help determine which patients are not only at risk for developing disease but those who are at risk for progressing to chronic/refractory disease. The second aim of this study will be to expand the gut microbiome sequencing of their ITP cohort to allow for sub-population analyses focusing on adolescent females with bleeding symptoms in the setting of newly diagnosed ITP. Ultimately, they will use the results from this pilot as the basis for future longitudinal studies of gut microbial dysbiosis throughout the course of disease and resolution as well as metabolomic studies to elucidate shifts in relative concentrations of biochemical molecules resulting from microbial perturbations. These results will be important for defining new targetable pathways involved in ITP pathogenesis.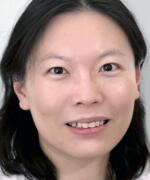 Ming Y. Lim, MD
Assistant Professor, HSC, Salt Lake City, Utah
Mentor: Dr. Geroge Rodgers and Dr. Sara Simonsen
Project Title: Obstetric complications and postpartum contraceptives in women with von Willebrand disease - a statewide population-based study
Project Description: The purpose of this study is to describe the contemporary rates of pregnancy outcomes, including postpartum hemorrhage, and postpartum contraception for women with VWD from 2014 to 2019 using a unique, statewide, population-based cohort that is linked to electronic health records, the Utah Population Database. This approach will enable us to follow an unselected cohort of women with a clinically verified diagnosis of VWD to determine their pregnancy outcomes and postpartum contraception.
Award Focus Area: Blood Disorders - all Blood Disorders ($15,000)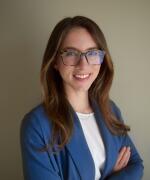 Lauren Andrew, MD
Obstetrics and Gynecology Resident, Department of Obstetrics and Gynecology at the University of Calgary in Canada
Mentor: Dr. Leslie Skeith
Project Title: Understanding patients' and physicians' perspectives and barriers to participating in postpartum clinical trials: A qualitative substudy of the pilot PARTUM trial
Project Description: The pilot PARTUM (Postpartum Aspirin to Reduce Thromboembolism Undue Mortality) trial is a CIHR-funded pilot study evaluating the feasibility of a larger multicenter randomized controlled trial evaluating aspirin in postpartum women at risk of developing venous thromboembolism (VTE), compared to placebo. The pilot PARTUM trial offers a distinct opportunity to better understand the perspectives of new mothers on trial participation during the early postpartum period, which is often a demanding and stressful time. This study aims to explore womens' perspectives and experiences surrounding participation in a RCT of a therapeutic drug in the early postpartum period. It also aims to evaluate the perspectives' of the physicians caring for the women participating in the trial.