Research Fellowship Awards
Since 2016, FWGBD has provided research awards through the Promoting XXcellence in Women's Health: Optimal Management of Women and Girls with Blood Disorders and Bleeding Disorders research fellowship program. The objectives of the awards are to:
Foster and sustain interest/knowledge of the next generation of healthcare providers working in blood or bleeding disorders affecting women/girls.
Foster collaboration between two core disciplines for WGBD - the OB/GYN (or Women's Reproductive Health specialist) and the Hematologist.
Support the opportunity for junior faculty or fellows to conduct research in these important areas.
The selection criteria include the following elements.
True Collaboration. FWGBD supports researchers who are able to demonstrate an active, working collaboration with a peer in the related discipline - OB/GYN (or a Women's Reproductive Health specialist) for the Hematology applicant and Hematology for the OB/GYN (Women's Reproductive Health specialist) applicant. These collaborations help us reach a shared vision of ensuring that women and girls with blood disorders receive a proper diagnosis, treatment, and management across their lifespans.
Demonstrated Significance. FWGBD supports researchers who are able to demonstrate that their project will have a significant and positive impact on the lives of women and girls with blood disorders.
Support and Sustainability. FWGBD supports researchers who are working with research mentors who are senior faculty at the applicant's home institution for the duration of the award to ensure the research is accomplished.
2021 Award Winners and Research Projects
The 2021 Fellowship Selection Committee included Margaret Ragni, MD, MPH (Hematology), D. Ware Branch, MD, (OB/GYN), and James Bussell, MD (Hematology).
About the 2021 Awardees and Their Projects
Special Award Focus Area: Bleeding Disorders Affecting Women and Girls ($35,000) - This Award was made possible through a medical education grant from Takeda (formerly Shire).
Bethany Samuelson Bannow, MD
Assistant Professor of Medicine, The Hematology Center at OHSU, Portland, OR
Mentor: Dr. Alison Edelman
Project Title: Bleeding in Carriers of Hemophilia A: the Role of von Willebrand Factor, Platelet Function and Endometrial Tissue Expression of FVIII
Project Description: This study aims to identify predictors of bleeding symptoms in hemophilia A carriers. They will enroll twelve known "carriers" of hemophilia A (obligate carriers or identified through genetic testing) in this single-center, prospective, observational study. Each subject will be asked to complete an ISTH Bleeding Assessment Tool (BAT) during the first study visit. They will then perform a blood draw to measure von Willebrand factor (VWF) antigen and activity, factor VIII (FVIII) activity, ferritin and platelet function (% surface coverage). Next, they will perform an endometrial biopsy and then repeat VWF antigen, activity and FVIII measurements. They will calculate ΔVWF by subtracting pre-stressor VWF levels from post-stressor levels. They will culture endothelial cells from the endometrial biopsies and perform RNA sequencing. During their next menstrual period, the investigators will ask each subject to complete a Pictorial Blood Loss Assessment Chart (PBAC) and a Menstrual Bleeding Questionnaire (MBQ). They then will test for correlations between ISTH BAT scores, PBAC scores and MBQ scores and ΔVWF as well as % surface coverage. We will also evaluate for correlations between the proportion of variant FVIII mRNA (as compared to "normal" FVIII mRNA) and menstrual bleeding as measured by PBAC and MBQ scores.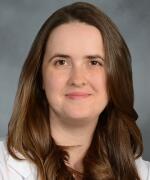 Emilie Vander Haar, MD
Assistant Professor of Obstetrics and Gynecology, HSC, New York, NY
Mentor: Dr. James Bussel
Project Title:The Natural History of Anti-HPA-alloimmunization in a Diverse Patient Population
Project Description: Fetal and Neonatal AlloImmune Thrombocytopenia (FNAIT) is the platelet pathophysiologic equivalent of Hemolytic Disease of the Fetus and Newborn (HDFN). It occurs in 1 in 1,000 births, and as many as 10-20% of affected pregnancies can result in severe consequences including fetal/neonatal intracranial hemorrhage (ICH) with irreversible brain damage or death. While FNAIT is rare, it is the most common cause of ICH in term neonates and of severe thrombocytopenia in all neonates. Unfortunately, unlike HDFN, there is currently no screening program available in the US to detect women with FNAIT prior to development of an affected fetus/neonate, nor is there effective prophylaxis (unlike Rhogam). Studies are ongoing to develop screening protocols and preventive measures.
As little is known about sensitization in women at higher risk for FNAIT in their first pregnancy, there is no standard of care regarding monitoring for anti-HPA-1a alloimmunization in HPA-1bb women. We are participating in a multi-center natural history trial to assess the frequency of HPA-1a alloimmunization in a heterogeneous population. We intend to perform a substudy to carefully follow women who are HPA-1bb, both DRB3*0101 negative and positive, with serial HPA-1a antibody titers, as well as collect data on neonatal outcomes and platelet counts. These studies are NOT funded in the overall study. Women who become antibody positive during the study will be referred to maternal fetal medicine for management.
They plan to follow antibody titers for all women who are HPA-1bb, regardless of DRB3 status. After intake antibody levels are sent, they plan to follow all patients with serial antibody titers around weeks 20, 24, 28, 32, and 36, as well as 10 weeks postpartum. Women enrolled in the sub-study will also be monitored for fetal ICH with serial feta ultrasounds.
Award Focus Area: Blood Disorders - all Blood Disorders ($15,000)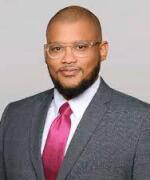 Zachary Ramsay, MD
Research Fellow at the Caribbean instiitue for Health Research, Kingston 7, Jamaica
Mentors: Professor Monica Asnani and Dr. Deva Sharma
Project Title: The Influence of Sex Hormones and Menses on Sickle CEll Pain in Women
Project Description: The overall goal of this study is to examine the association of the sex hormones estradiol, progesterone and total testosterone, with acute, chronic and neuropathic pain among women with sickle cell disease (SCD). Our work has shown that women with SCD had higher odds of neuropathic pain compared to men and were more sensitive to painful heat and pressure stimuli on quantitative sensory testing (QST). Other authors have shown that acute SCD pain is temporally associated with the onset of menstruation, and that hormonal contraceptives significantly reduce the frequency of acute SCD pain in women. This is the first study to assess how physiologic components of SCD pain, including sensitivity to painful stimuli measured by QST, may relate to sex hormones and is anticipated to identify associated novel and potentially modifiable biological and psychosocial factors. They have completed the largest SCD study assessing neuropathic pain (n=257) under mentor Professor Asnani which demonstrated the acceptability and feasibility of the Adult Sickle Cell Quality of Life Measurement Information System (ASCQ-Me) and painDETECT questionnaires, and QST. The investigators purchased QST machines and completed relevant training, and met with Dr Deva Sharma, an expert in this area who will be a co-mentor. Women with SCD and regular menses who meet the criteria will be consecutively recruited from the Sickle Cell Unit in Kingston, Jamaica (n=130). They will determine the associations between the sex hormones, measured on an expert recommended schedule, with each pain type measured by the ASCQ-Me and painDETECT, and examine the effect of psychosocial and biological confounders including sleep, chronic diseases, depression and anxiety assessed by the ASCQ-Me, Patient Health Questionnaire-9 and a medical history data collection tool. They will also determine the associations between the sex hormones with thermal and pressure pain thresholds measured by QST. Finally, investigators will determine the changes in these QST pain thresholds during the follicular and luteal phases of the 'menstrual cycle' by repeating measurements at baseline and then at exit visits (three months apart). All will be done on the same cohort of women with an interim telephone follow-up. This study may provide the rationale for future interventional studies of targeted therapies for the management of pain in women with SCD.