Research Fellowship Awards
Since 2016, FWGBD has provided research awards through the Promoting XXcellence in Women's Health: Optimal Management of Women and Girls with Blood Disorders and Bleeding Disorders research fellowship program. The objectives of the awards are to:
Foster and sustain interest/knowledge of the next generation of healthcare providers working in blood or bleeding disorders affecting women/girls.
Foster collaboration between two core disciplines for WGBD - the OB/GYN (or Women's Reproductive Health specialist) and the Hematologist.
Support the opportunity for junior faculty or fellows to conduct research in these important areas.
The selection criteria include the following elements.
True Collaboration. FWGBD supports researchers who are able to demonstrate an active, working collaboration with a peer in the related discipline - OB/GYN (or a Women's Reproductive Health specialist) for the Hematology applicant and Hematology for the OB/GYN (Women's Reproductive Health specialist) applicant. These collaborations help us reach a shared vision of ensuring that women and girls with blood disorders receive a proper diagnosis, treatment, and management across their lifespans.
Demonstrated Significance. FWGBD supports researchers who are able to demonstrate that their project will have a significant and positive impact on the lives of women and girls with blood disorders.
Support and Sustainability. FWGBD supports researchers who are working with research mentors who are senior faculty at the applicant's home institution for the duration of the award to ensure the research is accomplished.
2019 Award Winners and Research Projects
The 2019 Fellowship Selection Committee included Margaret Ragni, MD, MPH (Hematology), D. Ware Branch, MD, (OB/GYN), and James Bussell, MD (Hematology).
About the 2019 Awardees and Their Projects
Special Award Focus Area: Bleeding Disorders Affecting Women and Girls ($35,000) - This Award was made possible through a medical education grant from Shire.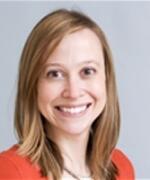 Annemarie Fogerty, MD
Instructor of Medicine, Harvard Medical School
Mentor: Dr. Walter H. Dzik
Project Title: Mechanism of Gestational Thrombocytopenia
Project Description: Dr. Fogerty's study is two-fold: 1) to establish a bio-bank of prospectively collected antepartum and postpartum samples of plasma and DNA - linked to clinical data - obtained from women with GT and from a matched cohort of women with normal pregnancy, and 2) analyze a pilot group of these samples for polymorphisms of the A1 domain of the VWD factor gene.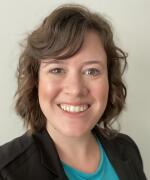 Chelsea Kebodeaux, MD, PGY 6
Pediatric and Adolescent Gynecology Fellow, Baylor College of Medicine
Mentor: Dr. Oluyemisi Adeyemi-Fowode
Project Title: Alternate-day versus daily oral iron therapy in adolescents with iron deficiency anemia and heavy menstrual bleeding: a randomized clinical trial.
Project Description: Dr. Kebodeaux's study aims to optimize the treatment of iron deficiency anemia due to heavy menstrual bleeding. The results of her project will provide valuable pilot data that can be expanded upon to improve the treatment of iron deficiency anemia in adolescent females with heavy menstrual bleeding and bleeding disorders which in turn lead to improved quality of life for patients.
Award Focus Area: Blood Disorders - all Blood Disorders ($15,000)
Jerome (Jeffrey) Federspiel, MD, PhD
Maternal-Fetal Medicine Fellow, Dept. of Ob/Gyn at Duke University Medical Center, Durham, NC
Mentor: Dr. Andra H. James
Project Title: Preventing Venous Thromboembolism Following Cesarean Delivery; Building evidence to inform practice
Project Description: This study will set out to determine the incidence of VTE following cesarean delivery, for patients considered to be at elevated risk of VTE and thus requiring prophylaxis based on commonly-used guidelines. Secondly, this study will develop a decision sciences model which can be used to model the benefits, risks, and costs of implementation of the disparate guidelines on a cohort of patients intended to simulate the current use of cesarean delivery in the United States.