Here are some upcoming FWGBD meetings and other events related to raising awareness and improving care of women and girls with blood disorders: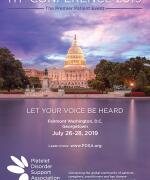 ITP 2019 Conference
Founding Board member Dr. Andra James will be speaking at the Platelet Disorder Support Association's ITP Conference 2019 on July 26-28 in Washington, D.C. at The Fairmont Washington, D.C., Georgetown. Visit pdsa.org for more information.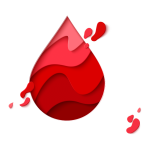 2019 National Conference for Women with Hemophilia
Join the Hemophilia Foundation of Michigan (HFM) for its annual conference dedicated to women with hemophilia, November 1-3 in Detroit. Several of our Board, LAN and MAC members will be speaking, including: Stacy E. Croteau, MD, MMS, Barbara Konkle, MD, Roshni Kulkarni, MD, Elizabeth Quint, MD, OB-GYN, Robert Sidonio, MD, and Angela Weyand, MD. Learn more at https://hfmich.org/national-conference-for-women-with-hemophilia/.