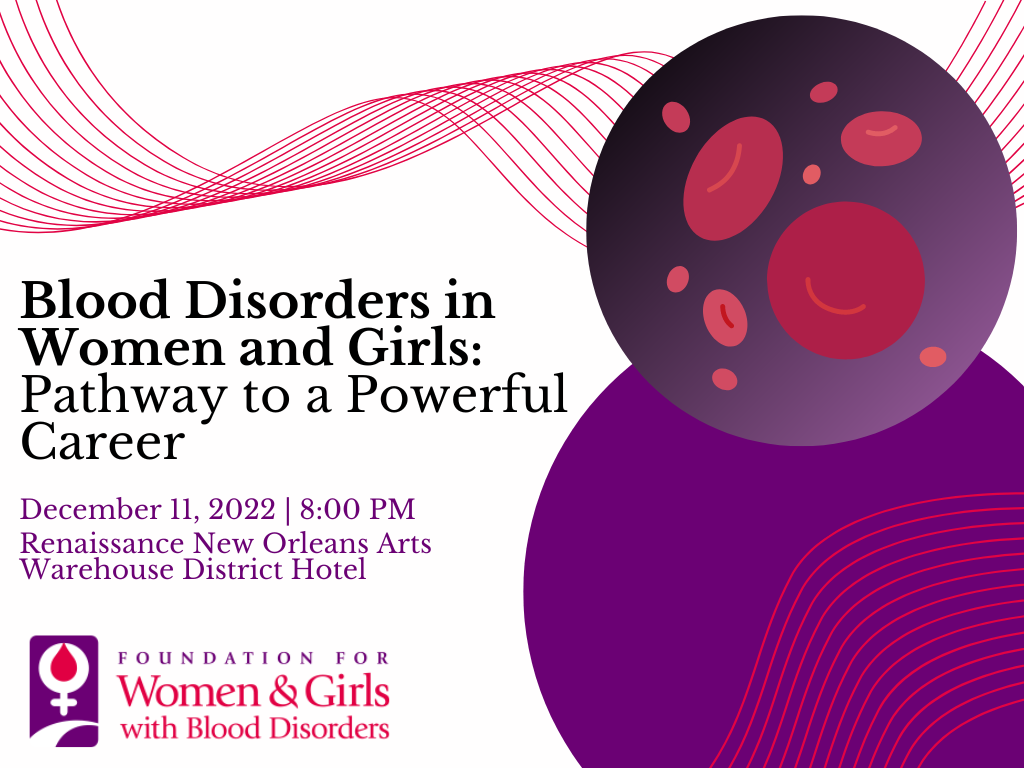 This event has ended. Thank you to all our supporters for making the evening a success.
The Foundation for Women & Girls with Blood Disorders is pleased to host, Blood Disorders in Women and Girls: Pathway to a Powerful Career. This is a unique program that will combine education in bleeding disorders and the impact on women and girls with experts in the field of blood disorders. During this dinner and discussion, experts will share their own career pathway and attendees will have an opportunity to talk informally at the dinner table with a leading expert.
We invite fellows, new faculty, and residents in hematology who are attending the 64th ASH Annual Meeting and Exposition in New Orleans, Louisiana. FWGBD's Pathways will be held at the Renaissance New Orleans Arts Warehouse District Hotel on Sunday, December 11th, 2022, at 8:00 PM.
Blood disorders affecting women and girls, with advancing treatments and the need for improved diagnostics, offer a promising clinical/research opportunity. The FWGBD Pathways is a significant strategy for demonstrating this opportunity to new hematologists.
Please complete the following form to register for the event. If you have any questions, contact Katherine Cantu Anguiano, Manager of Education, via email at kcantu@fwgbd.org.