We have a highly distinguished and multidisciplinary Board of Directors composed of leaders within the blood disorders arena.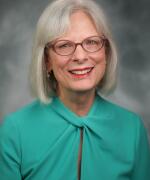 Andra H. James, MD, MPH
Professor of Obstetrics & Gynecology, Division of Maternal-Fetal Medicine at Duke University Medical Center, and consulting professor of Medicine, Division of Hematology. Founder of Duke University's Women's Hemostasis and Thrombosis Clinic. An Ob/Gyn and high-risk pregnancy expert, Dr. James is an internationally renowned leader in advancing the optimal treatment and management of women with blood disorders and is the recipient of the CDC Blood Disorders in Public Health Outstanding Leadership Award 2012; and the HTRS Lifetime Achievement Award 2017.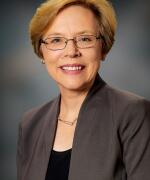 Barbara A. Konkle, MD
Scientific Director, Washington Center for Bleeding Disorders; Dr. Konkle is also a Professor of Medicine, Division of Medicine/Hematology, at the University of Washington. Dr. Konkle has long been committed to improving the care of women with bleeding and clotting disorders through research, clinical care, and leadership in national organizations, and is the recipient of the ISTH 2021 Esteemed Career Award.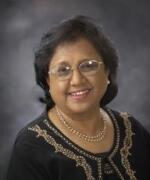 Roshni Kulkarni, MD
Director Emerita and former Director of Pediatric Hematology/Oncology at Michigan State University. Dr. Kulkarni was the Director of CDC's Division of Blood Disorders and Distinguished Hematology Consultant for CDC. She serves on Boards of national and international organizations, including ASPHO, ATHN, and ISTH, and has received the US FDA Distinguished Service Award.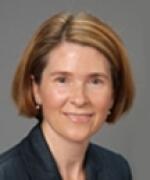 Leslie J. Graham, MSHA
President and CEO, Primary Care Coalition, Silver Spring, MD. Ms. Graham's expertise includes improving healthcare quality and access while managing costs, especially for the underserved and women.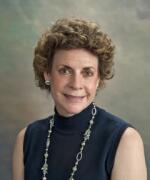 Janice Bacon, MD
Dr. Janice Bacon is a practicing Physician, OB/GYN at Lexington Women's Care at Lexington Medical Center in West Columbia, South Carolina. Her subspecialty certification is in Pediatric and Adolescent Gynecology. She was also the past president of the North American Society of Pediatric and Adolescent Gynecology (NASPAG) as well as the past president of the South Atlantic Association of Obstetrics and Gynecologists. Dr. Bacon's professional interests include pediatric and adolescent gynecology and contraceptive management.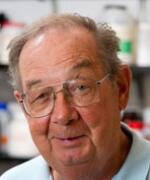 Kenneth Mann, PhD
Dr. Kenneth Mann, Emeritus Professor of Biochemistry and of Medicine at the University of Vermont, has a long and distinguished career characterized by quality science, well-managed large-scale interdisciplinary research enterprises and excellence in service to medical, lay and professional organizations. Among the many awards Dr. Mann has received, his latest award is the Lifetime Achievement Award from the Hemostasis and Thrombosis Research Society - HTRS.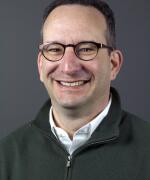 Michael Recht, MD, PhD, MBA
Dr. Recht is the Chief Science Officer of the American Thrombosis and Hemostasis Network (ATHN). At ATHN, Dr. Recht works at the strategic and policy level to inform its scientific direction and works across the organization to define, develop, and implement ATHN's science and research strategy.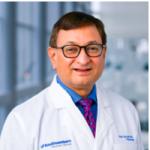 Ravindra Sarode, MD
Chief of Pathology and Professor of Pathology, as well as the Medical Director of Clinical Laboratory Services and the Medical Director of the Division of Transfusion Medicine and Hemostasis at University of Texas Southwestern Medical Center. Current focal areas of his work include apheresis, platelet dysfunction, hypercoagulability, and thrombotic thrombocytopenic purpura. Endowed Title: John H. Childers, MD, Professorship in Pathology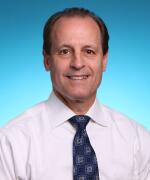 Russell E. Ware, MD, PhD
Director, Division of Hematology at Cincinnati Children's. Dr. Ware is also the Institute Co-Executive Director of the Cancer and Blood Diseases Institute and the Director of the Global Health Center. Dr. Ware has been involved with a wide variety of clinical and translational hematology research projects for 25 years, however, his primary interests have focused on sickle cell disease. He currently runs an NIH-funded laboratory effort investigating genetic modifiers of sickle cell disease.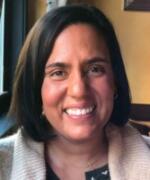 Sarah Luke, Esq.
Senior Counsel in higher education, labor and employment at the law firm Bond, Schoeneck & King in New York City, Ms. Luke is also a member of the National Association of College and University Attorneys and has received the Detroit Metropolitan Bar Association Pro Bono Service Award. Her publications include: Pasque, P., Franklin, S., & Luke, S. (October 2004) Leadership and Empowerment: Working to Make Change. In Galura, Pasque, Schoem, & Howard, Eds. Praxis IV: Engaging the Whole of Service-Learning, Diversity, and Learning Communities. Ann Arbor: OCSL Press at the University of Michigan.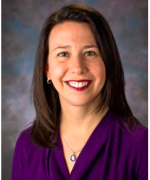 Sarah H. O'Brien, MD, MSc
Pediatric hematologist in the Nationwide Children's Hospital Hemostasis and Thrombosis Center, an investigator in the Center for Innovation in Pediatric Practice at Nationwide Children's Research Institute and an Associate Professor of Pediatrics at The Ohio State University College of Medicine. She serves as the Director of Experimental Therapeutics for the Division of Pediatric Hematology/Oncology/BMT and also leads a multi-disciplinary hematology and adolescent gynecology clinic at Nationwide Children's Hospital. Her clinical and research interests include pediatric thrombosis and thromboprophylaxis, the evaluation and diagnosis of mild bleeding disorders, and the intersections between hematology and women's health.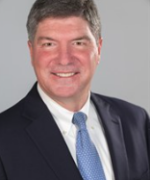 Jeffrey Lawson, MD, PhD
Professor of Surgery and Pathology, Vice Chair of Research, Program Director of the Surgical Research Residency, and the Medical Director of the Department of Surgery Clinical Research Unit, which oversees all clinical research activities in the Department of Surgery at Duke University. Dr. Lawson is an active physician-scientist, he is clinically practicing vascular surgery and actively pursuing basic, translational and clinical research activities in his laboratory. He is also the President and CEO of Humacyte—a company dedicated to becoming the leader in novel, human acellular matrix products for vascular and non-vascular applications.